Goodbye Websitechat.net. Hello 247LiveChat.
With a bit of nostalgia and the illusion of the road ahead, our live chat software takes another step on its way to continue offering the best service to all our customers.
A little bit of history
It's been over 13 years since we first launched websitechat.net. In those days, live chat software to allow customers and potential customers to communicate directly with a company representative via the website was still not widespread.
There were only a limited number of solutions in those days on the market. Generally, only large or pioneering technology companies were offering this service on their websites.
At that time, we started an adventure to provide companies, regardless of their size or characteristics, with the possibility to communicate better with their customers.
Thus WebsiteChat.net was born, a simple live chat cloud service specially designed to make it very easy for any company to access this new way of communicating.
The product's initial success was outstanding, and after that, we decided to develop new business communications solutions in VoIP telephony, such as VoIPstudio, GoTrunk, or VoIPhome.
Now, after 13 years of success, we thought it was time to take a step forward and renew our solution to adapt it to new business needs. Websitechat.net grows up and gives way to 247LiveChat.
What about WebsiteChat.net users?
First of all, for the peace of mind of current Websitechat.net users, we will keep the existing service and all current accounts active until December 31, 2022.
During that period, we invite you to migrate to the new upgraded service as soon as possible, keeping all your data and current account conditions at no additional cost. You will find a link to migrate to the new service in your websitechat.net account.
In addition, our technical support service will be available to help them with any questions or clarifications they may need.
If you wish to continue using websitechat.net, you may do so until 12/31/2022, after which date you will be automatically migrated to 247LiveChat.
Remember that once the migration is done, you will have to change the old Tracking Code on your website for a new one that we will provide you.
What's new in 247LiveChat?
Users who already know WebsiteChat.net will notice that we have completely revamped the interface, making it more modern, usable, and intuitive and improving the overall user experience.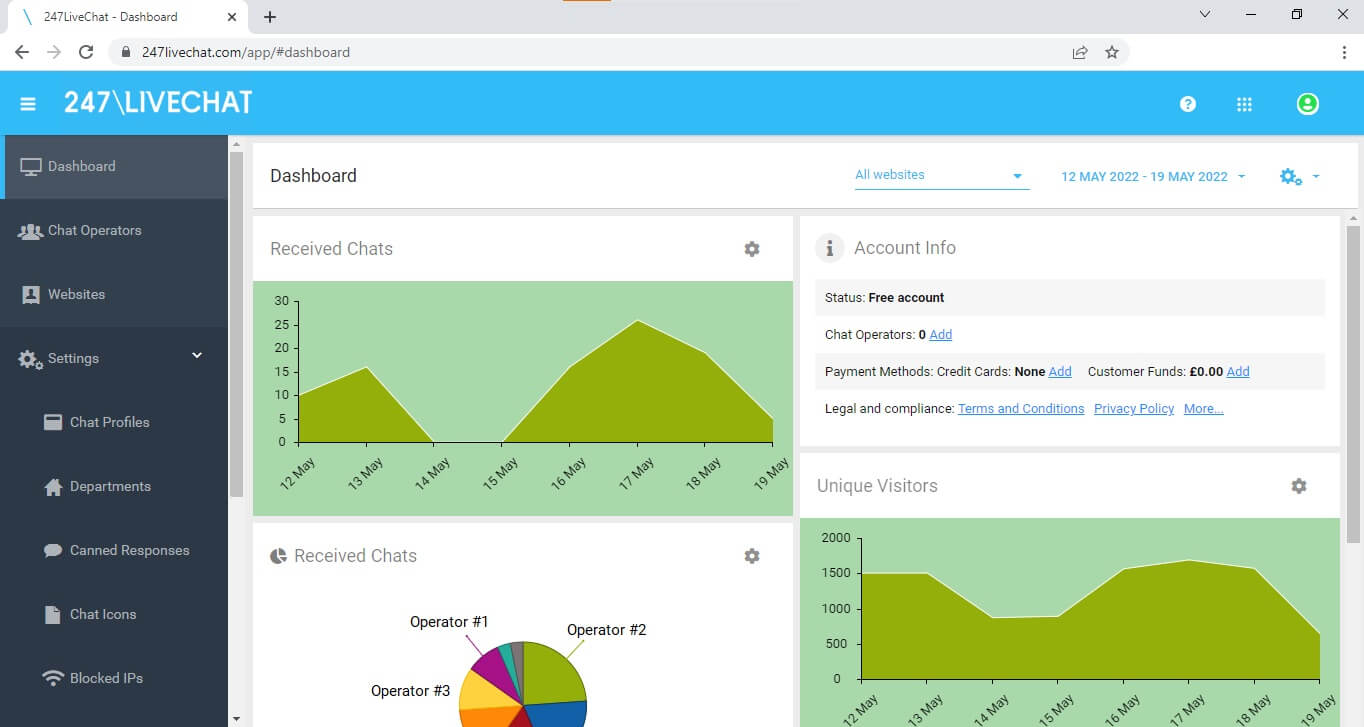 The same goes for the revamped website, which is now fresher and easier to use.
However, not all the changes are aesthetic. 247LiveChat initially incorporates other updates that improve the chat's external appearance and internal operation to improve operator productivity, control over communications, and the user experience.
The main new features included in 247LiveChat are:
Full support for all mobile devices on the Visitor side.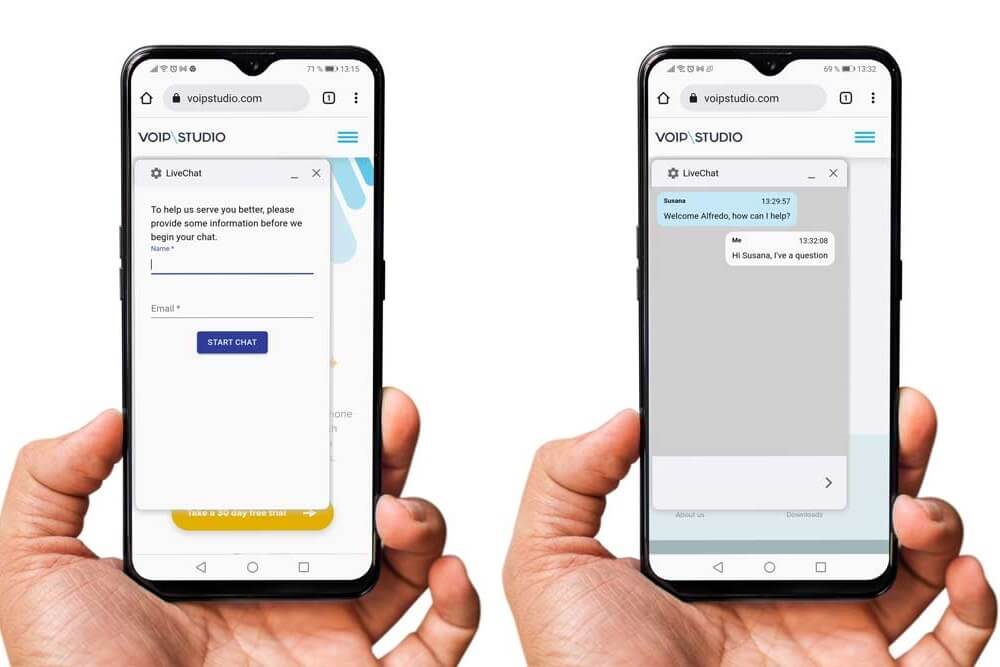 iOS/Android app on the Agent side to answer chats.
Improved Visitor Tracking.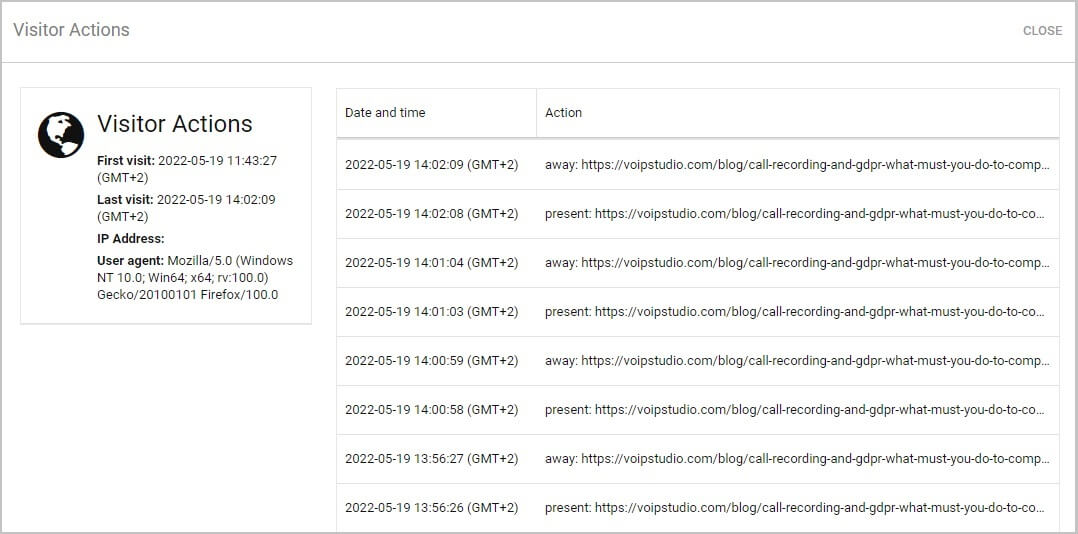 More customization for Chat Widget.
Improved Canned Responses and Chat Transfer between Agents.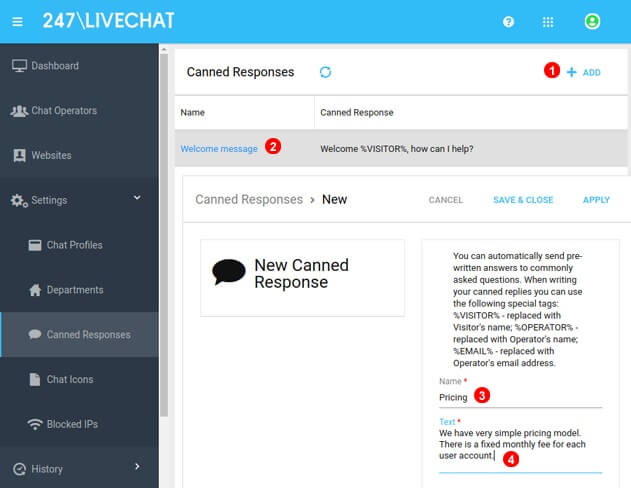 improve-the-user-experience-with-voipstudio-and-the-new-247livechat
In the coming weeks, we will be expanding the information regarding all these changes and new features so that you can get the most out of 247LiveChat.
If you want more information, remember that you can contact our support team at any time or start a 30-day free trial right now. What are you waiting for?