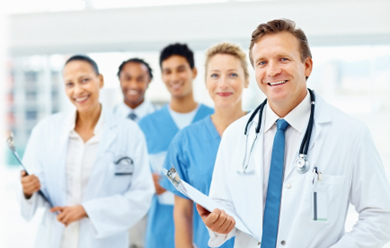 Live chat software can benefit your website in many ways, but in particular it can really benefit your website if you offer some type of medical services or run a healthcare business that has a website contact page.
This is because when it comes to healthcare people generally have plenty of questions, but live chat software can give you an outlet to answer your consumers' questions so that they will feel more confident trusting in your website and the services or products that you have to offer. Offering something that makes your website stand out from the crowd will help you compete in the growing field of healthcare.
Healthcare is a tricky field to navigate through and most patients simply want to know that they are working with an expert. Thus, when they head online to look for an expert service regardless of whether it is for a medical surgery or something like a cosmetic surgery they likely will have a plethora of questions to test the authority of the doctors they are researching. If you run a practice website online you will find that live chat software allows you to step out of the office and into the online world so that you can comfort potential patients.
By offering patients the direct answers they want about surgery procedures, recovery times, and the many other questions they likely will have you are offering them hands on proof that your practice is run by experts. You also are building their confidence in what they are in the process of reading on your website which means that they are many times more likely to trust the service that you have to offer. In fact, with a live chat software program you can even reach out and book their first appointment guaranteeing that you have earned them as a patient.
Outside of medical practices, healthcare related product websites can also benefit from live chat software because potential buyers likely have questions about how products work and any possible interactions. The number one reason that people shy away from these alternative treatments is because they believe they are scams, but if you reach out to each potential consumer on live chat software then they will have the verification that they need that you do care about their needs and a real agent is actually behind the product not just a clever pyramid scheme.