If you have a merchant website that is not quite garnishing the sales you would like, it may be time to look into how a live chat software can help you increase your sales. While it may seem like an investment to pay for a live chat service, the fact of the matter is that this is one investment that has been proven to pay off.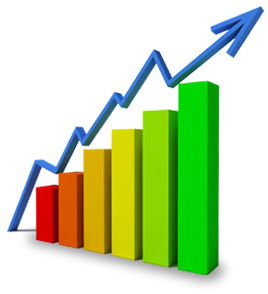 Most likely if you are looking at ways to increase your sales you already have confidence in your product, but what is lacking in your customer's/browser's confidence in your product. The best way to build their confidence in what you have to offer is giving them access to a live person that can help sway their opinions.
The number one reason that people do not end up buying a product they are looking at is because online there is always the option to keep searching or come back tomorrow. In a retail setting, customers feel more pressure to purchase a product because there is less of a guarantee that a product will be there and after receiving assistance from a customer representative feel more confident that they are making the right decision.
Of course, in an online setting you have to turn to a more innovative source of customer assistance, which is where a live chat software can come in handy. By reaching out to browsing customers and asking if they need assistance or have any questions about a product through a live agent, customers will receive the same feeling or aid and satisfaction while looking at a product. Instead of wondering if a product is right for them, they can find out directly if the product is what they have in mind.
A live chat agent will offer the customer the final few titbits about a product that they need to hear to cement the deal and convince a customer that they are making the right choice. Within just a few weeks of using a live chat software you will be surprised to see the difference that it can make when it comes to your sales. In fact, it is very likely that you will start to see sales sharply increase benefiting your profits and your overall marketability online twofold after just few weeks.