As an avid internet browser and consumer, I often scour the internet to make purchases. There are many important factors that I consider before making a purchase because online it only takes me a few minutes to surf through dozens of websites that all have the product I want on offer. Thus, I use some discretion and tend to be a bit picky about where I decide to make my purchase.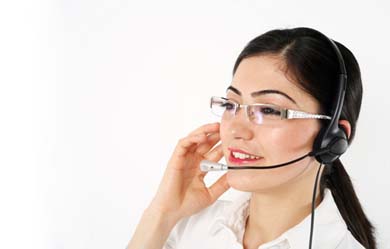 One of the most important factors is a websites customer service provision and their policies on the website. While I look into other aspects such as security, the shopping experience, website loading, and price, I find that there are usually at least a handful of websites that have the product I want at the price I want so then I turn to customer service to help narrow down where I should make my purchase.
When it comes to customer service, the first thing I look for is a 'live chat' operator on the website. Although it is not always a guarantee that the live chat operator will be online while I am shopping, the fact that a website has taken the time to download live chat software to make aid available at all gives me extra reassurance in the fact that they CARE for their CUSTOMER. With this in mind I know then that if I have any service or product problems the company will immediately address my concerns and I will be satisfied.
In addition, when I see a live support chat available that I can use on a website then I know that it will take less time to make a decision about a product since I can just ask questions at will until I am satisfied with the result. Many times I also find that by talking to the live chat operator I get special service and price discounts that I would not have known about if the company did not add live support software to their website. In fact, sometimes it is the special offer that makes my final decision to purchase an item so easy.
Finally, I find that it's much easier and quicker to deal with a website that has some type of active live chat software in place as I do not have to deal with a wait time on a customer service phone line or wait for someone to return my email, which depending on the website can sometimes take hours to days. With this in mind, it is usually a sure bet when I find a product and a live chat operator to talk to on a website that I will stick to the merchant and complete my sale instead of continuing to browse around.